4 More Myths About Reverse Mortgages
Posted by Test on 26 September 2017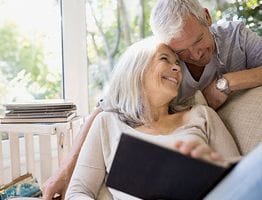 A reverse mortgage is a unique product that has helped many people better enjoy their retirement years.
Below, the myths are separated from the facts.
Myth 5: A Home Equity Line of Credit (HELOC) is a better option.
Fact: HELOCs are a good short-term borrowing option for people who can pay the interest and loan in the near future. However, HELOCs are callable loans and there exists significant risk of non-renewal or cancellation. In comparison, a reverse mortgage is a long-term financial solution that won't be called based on economic changes such as interest rates increasing, property values decreasing, or a change in the homeowner's income. Also, money from a reverse mortgage provides the ability to prolong retirement savings.
Myth 6: The bank can force the homeowner to sell or foreclose at any time.
Fact:
A reverse mortgage is a lifetime product, and as long as property taxes and insurance are in good standing, the property remains in good condition, and the homeowner is living in the home, the loan won't be called even if the house decreases in value. Reverse mortgages provide peace-of-mind that the homeowner can stay in their home as long as they'd like.
Myth 7: The homeowner cannot get a reverse mortgage if they have an existing mortgage.
Fact:
Many of our clients use a reverse mortgage to pay off their existing mortgage and debts, freeing up cash flow or other things.
Myth 8: Surviving spouses are stuck paying the loan after the homeowner passes away.
Fact: Surviving spouses can choose to remain in the home without having to make a payment unless they choose to sell the home.
Think that a reverse mortgage might be the right fit for you? Get your questions answered and start a conversation with Sean today.
Sean Stewart, Mortgage Agen
t
P: 905-427-9596
E: sean@ashbunmortgages.com
Author:Test